A Few Words About Us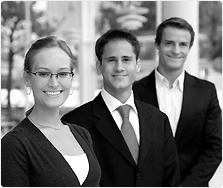 COSYS - Systems Solution Group, Inc. is your SOLUTION to your IT needs.
COSYS has been in existence since 1988 in the Orlando Central Florida area. COSYS specializes in IT services to Small and Medium size businesses. As you can imagine an IT services company as old as COSYS is a rarity. The reason we are such a success is due to our clients and our dedication to them. Additional benefits that COSYS has to offer is our knowledge, our vast experience, and our long term relationships with our technology Partners. Partners like Microsoft, Dell, Sonicwall, Trend Micro, StorageCraft, Reflexion and many others from our IT industry.
What We Offer
COSYS - Systems Solutions Group offers businesses local Outsourced IT Department service, known as Managed IT Services, called Shared Vision TM Managed Services.
It doesn't make sense to hire your own techs if your needs aren't full-time, but you still want someone that shares your vision on your business and your IT. You want someone to keep your IT going and if something should go wrong, you want them to be on top of the problem. Don't confuse your office manager or sales rep (no matter how enthusiastic) with IT professionals. Everyone has their strengths and that's what you hired them for. If they're navigating a technology learning curve instead of buckling down to the real work, you've got less forward momentum. With our Shared Vision TM Managed Services, you can get everyone back to the task at hand.
A number of service plans are available under the Shared Vision TM Managed Service. Some of the available service plans provide a set level of IT Software, IT Service, IT Monitoring, IT Labor, IT Management, IT Reporting, and IT Planning for a low set Monthly Fee. All working for your business 24 hours a day, 7 days a week, and 365 days a year. We offer the conservative React-IT plan, the middle of the road Proact-IT Professional plan, and the all inclusive Proact-IT Enterprise plan.
Here is a list of some of the services available in Shared Vision TM Managed Service ...
These are just a few of the many services included in Shared Vision TM Managed Service. You can see how Shared Vision TM can bring Enterprise class IT services to your business without the Enterprise costs.
Meet with us and see what great things we can do for your business!
Testimonials
"COSYS is able to deliver computer support service that is superior to that of our parent company's in house IT Department and does it at about a third of the per user cost with Shared Vision TM."
Larry F.
Major Land Development Company
"COSYS delivers! We let COSYS be our outsourced IT Department so we can focus on our core business of Commercial Construction. We especially appreciate the proactive support and their excellent communications that Shared Vision TM provides."
Robert J.
Commercial Construction Company
"Our employees count on good performance from their desktops and laptops every day. Their success depends on efficient computer operation. Shared Vision TM helps us meet our goals."
Jim S.
Engineering Company
"We enjoy the fast response we get from COSYS. It is great to know that with Shared Vision TM that COSYS already knows if we have a problem and is already working to resolve the problem. You just can't beat that!"
Steve P.
Financial Company
"As a small Family office with a unique and demanding set of IT concerns, it's comforting to know that all of our technology needs are in reliable and trustworthy hands."
Rob M.
Orlando Family Office
Call 407.512.6603 Today!