address
COSYS - Systems Solutions Group, Inc.
5224 W. State Road 46, #415
Sanford, Florida 32771

Phone:407.512.6603
FAX: 321.445.5542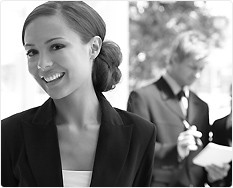 Request Support
To Request Support - Please complete and submit the form below to request support. We will receive your request immediately!
Contact Us
Get a Free Network Evaluation today!
Is your company's network meeting your needs for the right price? Fill out the form to see how we can help!
Call 407.512.6603 Today!
Here's What Our Clients Have to Say
"COSYS is able to deliver computer support service that is superior to that of our parent company's in house IT Department and does it at about a third of the per user cost with Shared Vision TM."
Larry F.
Major Land Development Company
"COSYS delivers! We let COSYS be our outsourced IT Department so we can focus on our core business of Commercial Construction. We especially appreciate the proactive support of Shard Vision TM Managed Services and their excellent communications that Shared Vision TM provides."
Robert J.
Commercial Construction Company
"Our employees count on good performance from their desktops and laptops every day. Their success depends on efficient computer operation. Shared Vision TM helps us meet our goals."
Jim S.
Engineering Company
"We enjoy the fast response we get from COSYS. It is great to know that with Shared Vision TM that COSYS already knows if we have a problem and is already working to resolve the problem. You just can't beat that!"
Steve P.
Financial Company
"As a small Family office with a unique and demanding set of IT concerns, it's comforting to know that all of our technology needs are in reliable and trustworthy hands."
Rob M.
Orlando Family Office