We Can Help
Is your company's network meeting your needs for the right price? Fill out the form below to get a free network evaluation and find out!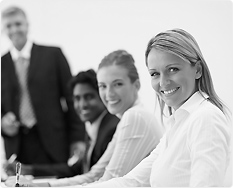 Why COSYS Shared Vision TM?
Our selection of service options and competitive prices let you control your IT budget, while providing unmatched local expertise, attentive service, and guaranteed satisfaction. We can manage all of your IT needs or just some of your IT needs. Whether you choose React-IT, Proact-IT Professional, or the Proact-IT Enterprise plan COSYS offers a plan to meet your needs. You choose the services you want at the budget you set.
We can send you more information on how local outsourced IT services with Shared Vision TM can help your business. Just fill out the form above to get started.
You'll be glad you did!
Local Outsourced IT Managed Services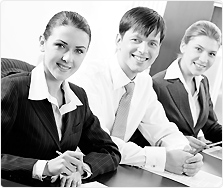 When your technology doesn't work, your business doesn't either. Small enough not to need full-time IT services, but too big to do without? We help our clients oversee the depth and breadth of their system's demands, whether they need full management or they just want to balance their internal technology resources with the outside help that can fill in the gaps.
Reduce the stress, challenges, and costs of meeting your tech needs yourself by letting our team of highly qualified experts provide the tech services you need. With one of our Shared Vision
TM
Managed Service plans, you have a hard-working company of tech specialists on your team, so that you get to do what you do best:
Grow Your Business.
Shared Vision TM is not just the name of our local outsourced IT managed service. It is our mission to our clients.
Our Shared Vision TM Managed IT Services
React-IT Service Plan
The most cost affective Shared Vision service plan, the React-IT provides you the information you need and the options you require for your Business. You want your staff to have what they need so they can do their jobs well is one of the top IT challenges that faces any business. Well-functioning computers give you the means to smooth operations and support your business' success. The React-IT monitoring and notification service, along with a responsive Help Desk lets workers get on with the job at hand. Notifications on computer stability, security, and reliability help you manage your business network.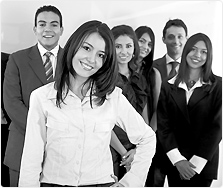 Proact-IT Professional Service Plan
Your computer network is the core of your IT system: You count on your network to operate at 100 percent efficiency. With our 24 x 7 proactive custom monitoring, software patching, and network maintenance, we give you the peace of mind that your computer network is healthy, available, and your data is secure. Our comprehensive virus and malware protection, anti spam service, firewall security service, and a responsive Help Desk lets workers steer clear of technical problems. Reports on virus and malware activity along with equipment performance reports are delivered to you every month for your review. With our Monthly Reports you are able to gauge your servers health status, performance, and growth potential.
Proact-IT Enterprise Service Plan
The most complete and all inclusive Shared Vision service plan the Proact-IT Enterprise provides top of the line all inclusive service for businesses that require the most reliability, security, and performance from their IT infrastructure with in a set budget. Avoid problems before they arise by maintaining your network components - the IT foundation of your business. The include remote or onsite preventive support saves you time and money by optimizing your network's performance and keeping risk to a minimum, and we are there when you need us, with prompt response and outstanding customer service. Through our reliable local network management, you rest assured that your network is solid, and your business is supported.
Call 407.512.6603 Today!